Maths
At Althorpe and Keadby we are working closely with the Yorkshire and Humber Maths Hub to adopt a mastery approach in the teaching of Mathematics. This means that we ensure all children move through the National Curriculum at the same pace. Leaning is supported through the use of worked examples, visual representations and manipulatives. All children are taught skills in mathematical fluency, reasoning and problem solving.
This year we are taking part in a Teacher Research Group Project. This means that we are working with other schools within the Yorkshire and Humber Maths Hub to share good practice and develop a mastery approach. This will give teachers and pupils at A&K access to a Mastery Specialist who will help us all to become more confident mathematicians.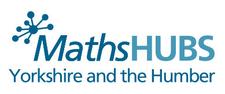 This year we have relaunched TT Rockstars and we are now all working on improving the instant recall of times tables facts. Click on the image to find out about how TT Rockstars works.
Sumdog
This is a great website that children can use to play maths games aimed at developing basic skills and fluency. At the moment, we can only access 6 free games.